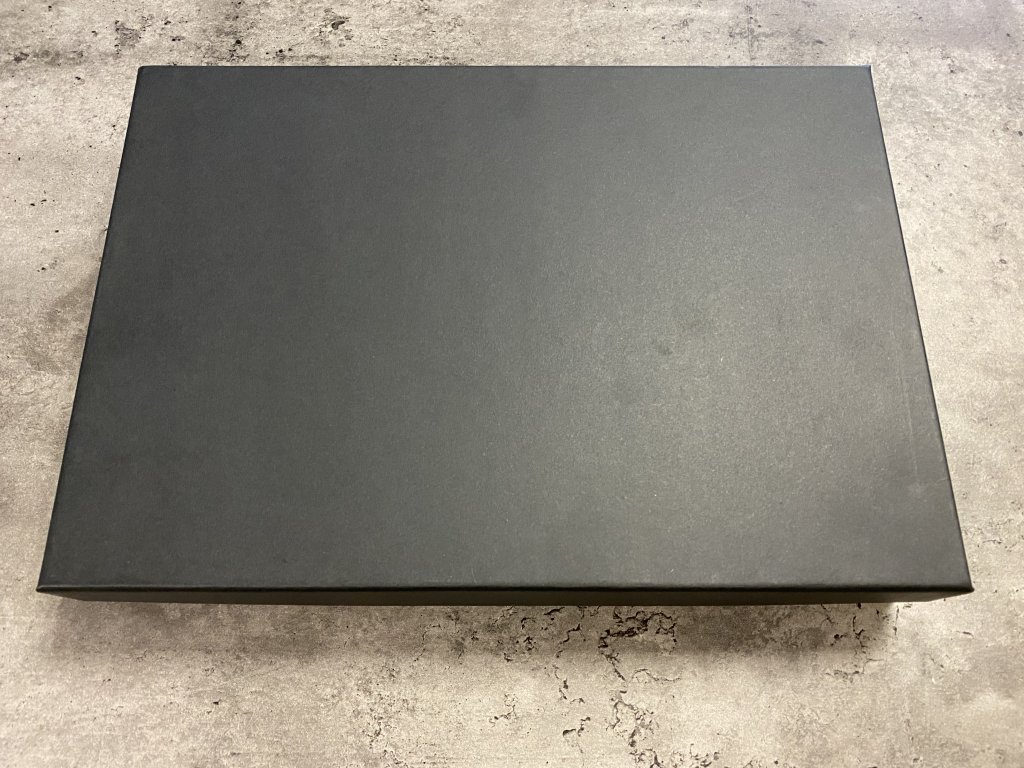 This little beauty is Voicebox. And we'll be using it to help brands find a unique way of communicating with the world around them. It's all part of our mission to get (even more) serious about TOV.
Voicebox – brainchild of Nick Parker at That Explains Things – is the stuff of legends in the world of marketing. Why? Because, at the heart of every great (and loveable, and memorable, and successful and so on) brand lies a great verbal identity. Finding a unique voice that cuts through the crowd can be hard, though – and getting a whole team of people to buy into one clear vision can be even harder. Voicebox is here to make the whole process fun, interactive and easy. Plus, it comes in a mysterious black box which makes us feel important and interesting.
Basically… we had to buy one.
Unboxing Voicebox
Our curious package arrived by courier one dreary January morning – and we were more than a little excited to uncover its secrets.
Inside, we found:
99 TOV tarot cards (with a whole range of adjectives like 'quirky', 'childlike', 'blunt').
A guide to flexing brand voice from formal to informal.
Dozens of real-life examples from distinctive global brands.
Stickers. And oh boy do we love stickers.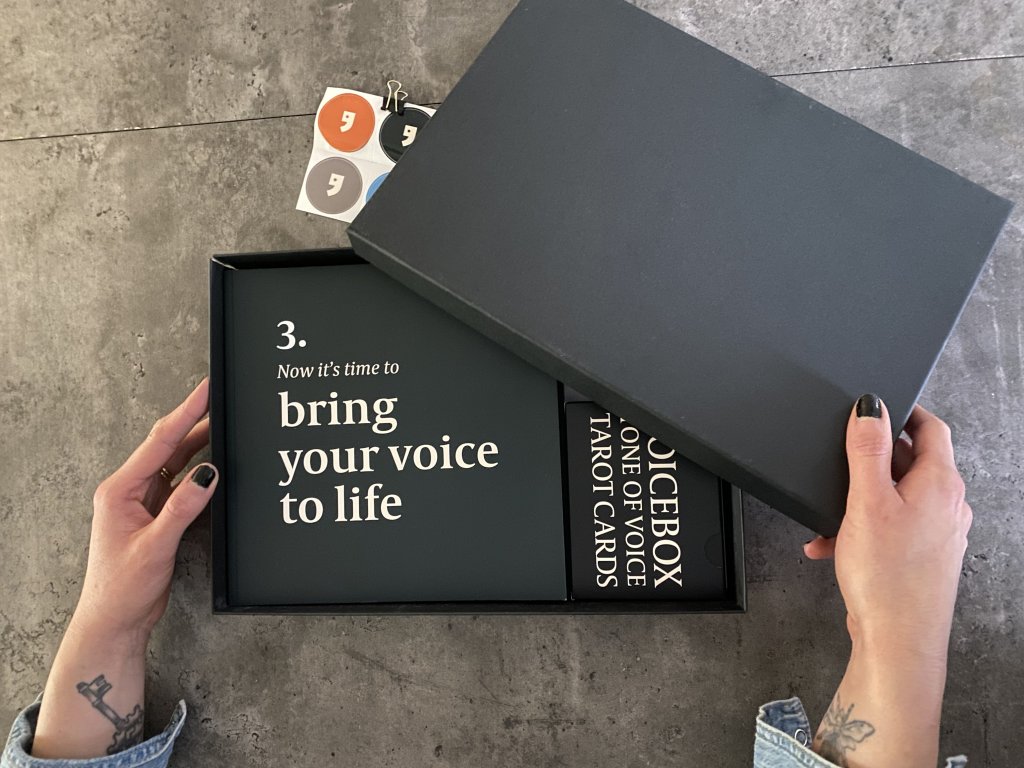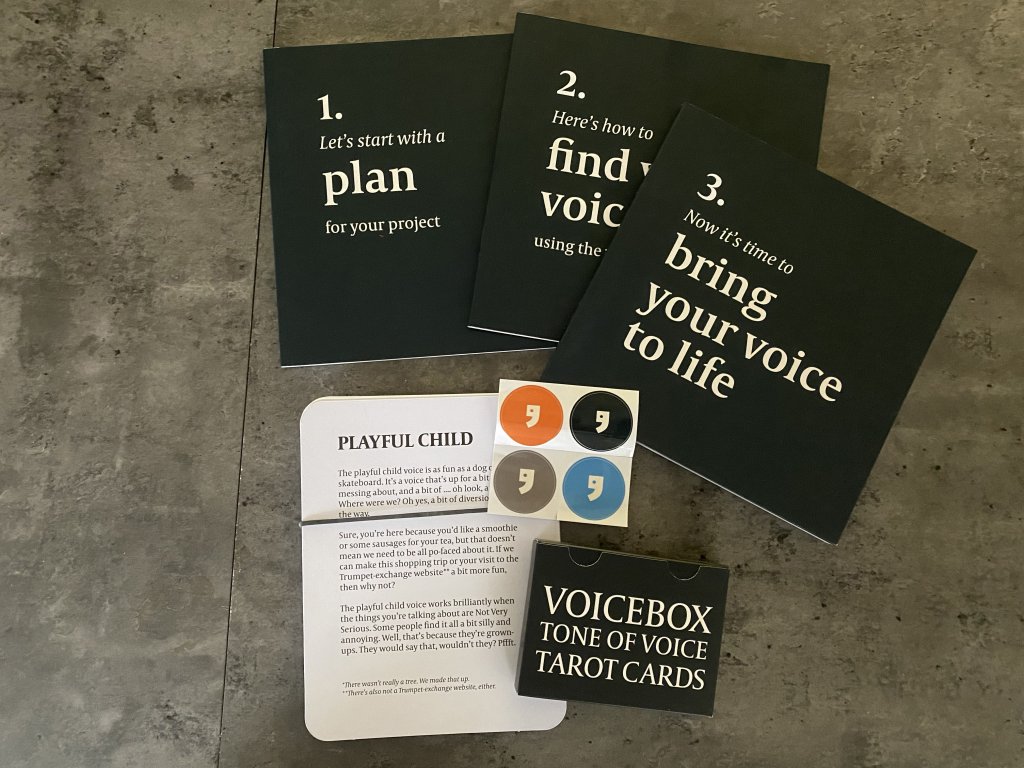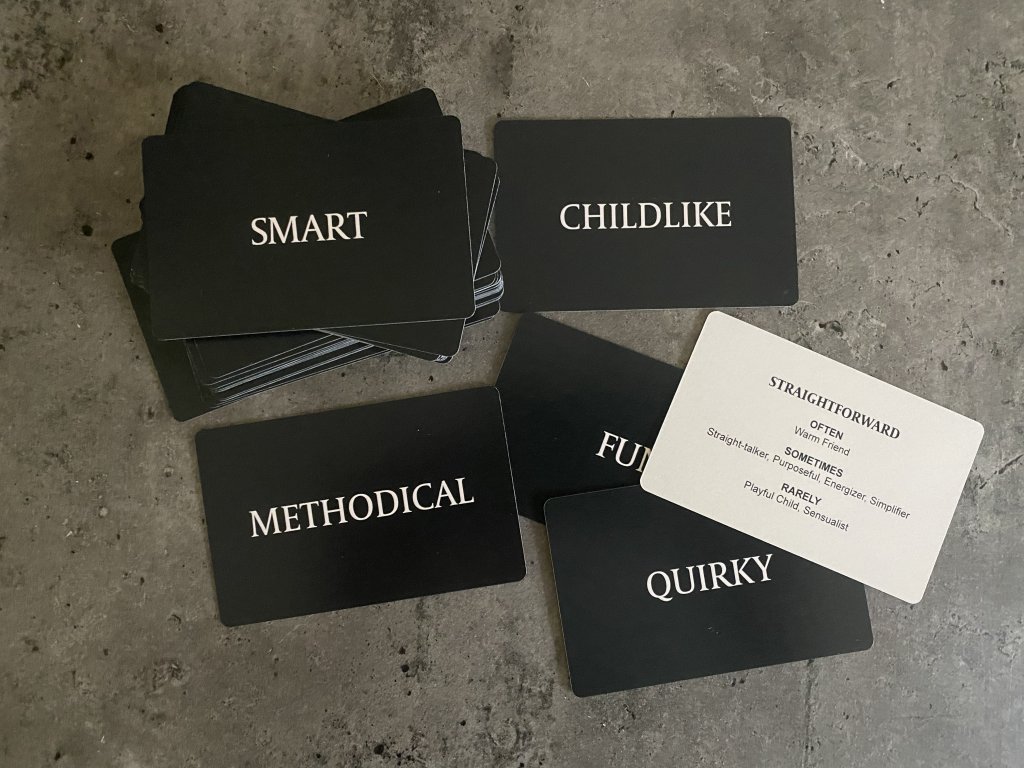 Our first thoughts? Voicebox is inspiring, tactile, and really hand-holdy (in a good way). It'll help set the right direction in TOV development sessions, and help bring theoretical discussions to life with real-world success stories.
As the product site encourages: "Find your voice. Speak to the world. All in a box." This is a big promise from such a little package… but we're already firm believers.
Let's get Voiceboxing
We've been helping brands craft better copy for longer than we'd care to admit (have we always had this many greys?). Now, Voicebox has given us yet another tool for creating distinctive, authentic TOVs.
If you'd like to help us try it out, simply get in touch with our Head of Copy, Tom Mitchell.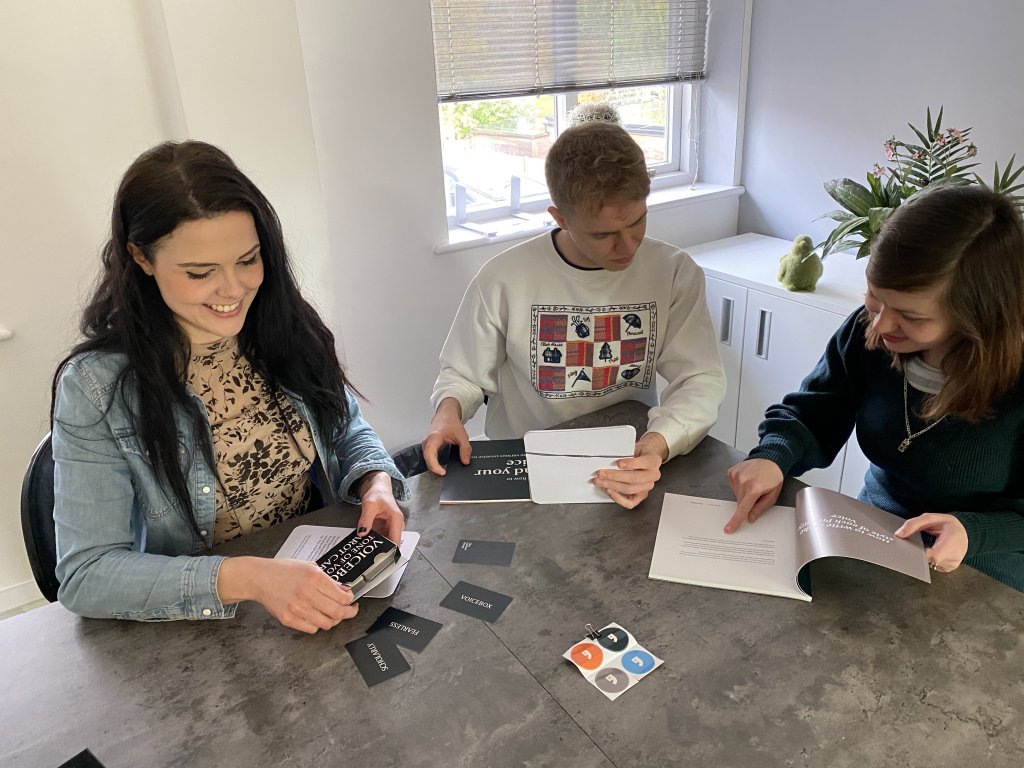 ---
Author: Sam Kent
---