The art of content writing is as old as the marketing industry itself. For the modern content professional, the tools of the trade haven't changed much over the years; an eye for a good story, a keen ear to explore and filter multiple sources and, of course, a dab hand to scribe it all in fluid prose.
What has changed, however, are the software tools a content writer has at their disposal to lighten the workload.
Leveraging the power and utility of these tools can bring massive improvements right across your content process flow – from ideation and research through to writing and quality control.
Here are some of the tools I use on a daily basis.
---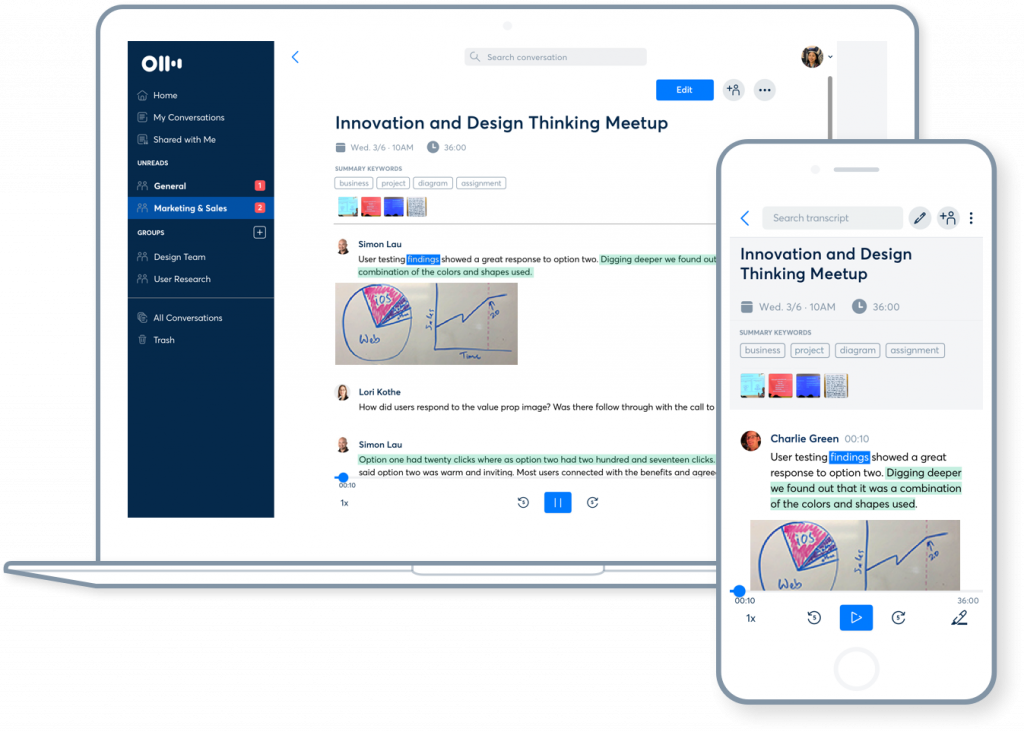 What is it?
Remember the days of transcription services? You had to record an interview, get a (sometimes eye-watering) quote, send the recording and await the transcript. Luckily, we've evolved from the analogue era and that entire process is now easier, faster and much cheaper.
With OtterAI, you simply press record at the start of your web conference call and let the software do the work. After a short processing period, you can access a full transcript of the call with the ability to scroll through the text and listen back to any words or sections you want.
How do I use it?
Personally, I use it for everything – team calls, client meetings, expert interviews (remember to let them know you're recording!) It allows me to easily collect actions and insights. Far more reliable than trawling back through near-illegible scrawls of handwriting.
How much does it cost?
OtterAI offers a freemium service. Basic recording and transcribing is free, but for advanced capabilities it's $9.99 per month (around £7.60).
---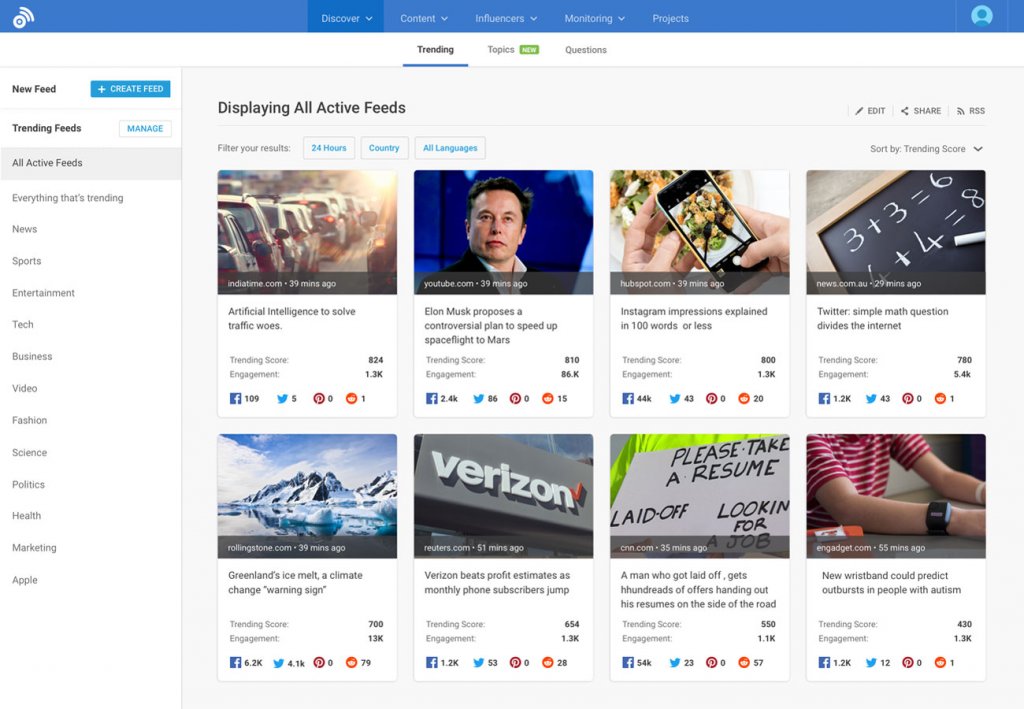 What is it?
There's a lot of content out there on the wild web. Type any industry buzzword or phrase into your search engine, and you'll be greeted with a stream of links with varying degrees of relevance. Wouldn't it be great if you could zero in on the content people are actually consuming? Well you can; Buzzsumo lets you conduct advanced content analysis to gain a comprehensive picture of the content that already exists in the niche you're researching (including what your competitors are putting out there). It also shows you what's actually being shared by real people across digital and social channels.
How do I use it?
Finding out what content has been most widely shared is one valuable aspect, but Buzzsumo can do so much more. Building it into your content development processes will help you investigate topics and spot holes in the existing content on offer. So, you can keep your angles sharp and stop yourself from falling into the trap of 'me too' content.
How much does it cost?
The service has multiple packages based on your company's level of usage. It's best to contact them directly to find out which option will suit you the most.
---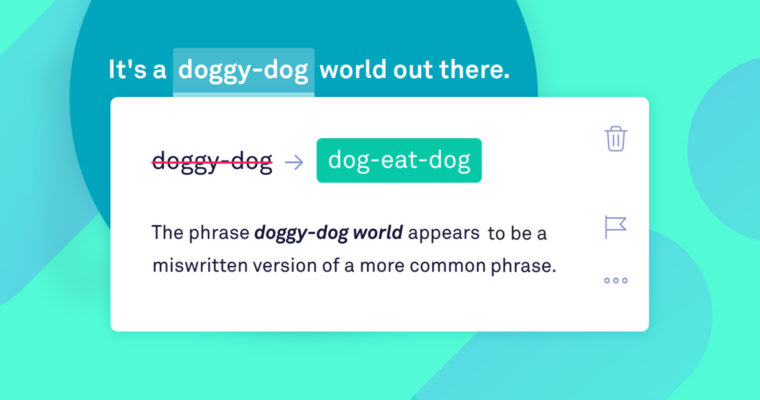 What is it?
Even seasoned content professionals make errors hear and their (😉). To save yourself from being redfaced when the client picks out a glaring typo in your headline, you can use Grammarly to keep you right.
How do I use it?
You can plug Grammarly into your web browser, desktop publishing tools and mobile device. So it'll be active wherever you are.
How much does it cost?
$29.95 per month (around £23), with savings for multi-month subscriptions.
---

What is it?
As a writer, it's easy to feel intimidated by anything involving graphic design. Professional design platforms alone can be daunting and hard for a novice to navigate. Fortunately, Canva has abstracted the process so that us mere content-writing mortals can ascend to master the visual arts.
Whether seeking an image for a blog post, infographic or social media, Canva lets you create high-quality images without bothering your design team.
How do I use it?
It's simple. Either select your basic image from the Canva library or else upload your own. From there you can add filters and text to match your needs and add some colour to your content.
How much does it cost?
$9.95 (around £7.65) per month when paid annually, or else $12.95 when paid monthly.
---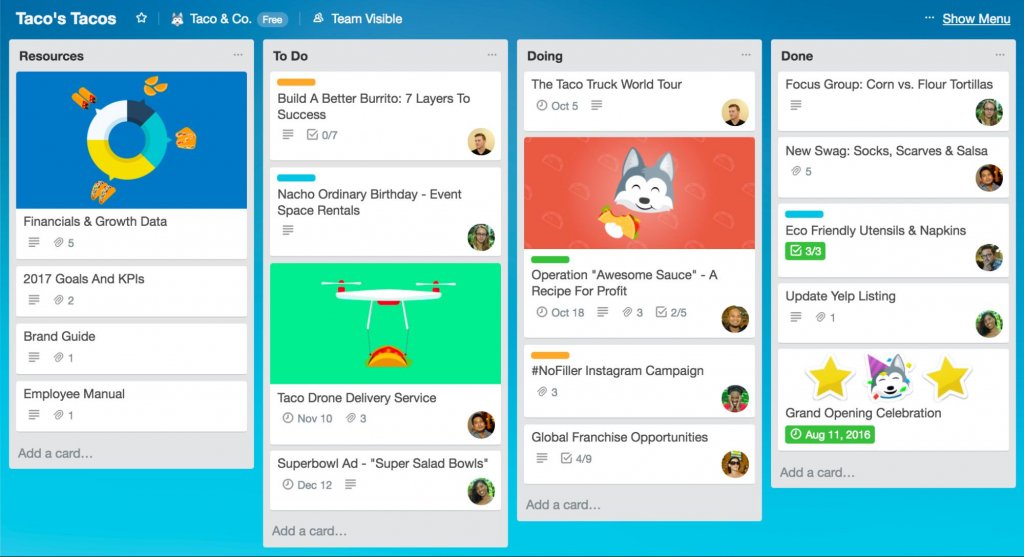 What is it?
No content writer is an island. Collaboration is a key part of the job and it's not always easy to stay on the same page. Trello fixes this by creating a virtual post-it board where people can add tasks, mark the level of priority and update on the status.
How do I use it?
Create a board, get the members of your content team to register and start collaborating. The tool can be used as an editorial calendar to keep your content flowing.
How much does it cost?
The basic package is free. However, they also have enterprise packages for heavy users.
---
Have we missed any cool tools? Let us know your favourites in the comments below...